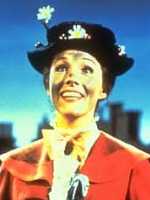 I just added a link to the "I Saw Your Nanny" blog to my blogroll. I've never had a nanny, and don't hang out at nanny hot spots now that my kids are teenagers. But this site is fascinating: people write in about specific (usually naughty) things they've seen nannies do, in the hopes that the parents who've hired that nanny will read the site and take appropriate action. Sometimes people write about good nanny sightings too – those are quite refreshing. The comments often are the best part, where people debate whether the nanny was acting within reason, or whether the parents are reasonable.
Here's part of a post from Tarzana, CA:
Your son is Jaden, 3 years old. Your nanny is approx. 40's dark hair, does not speak English, as far as I can tell. Every time I go to the park – on weekdays and weekends, Jaden is there playing by himself and being COMPLETELY ignored by the nanny.The park is North of Ventura Boulevard, East of Tampa on Hattarras. It's a fenced neighborhood park next to a softball field and recreation center. She puts on huge headphones blaring music and stares into space while Jaden wanders around the park alone. He's really hungry for attention and is a sweet, articulate little boy. I wouldn't trust this woman with my dog.
I found out about this blog in a recent NY Times article, "Memo to Nanny: No Juice Boxes." This all makes me appreciate the time I have with my kids.
If you enjoyed this post, get free updates via email or RSS.